Last Saturday I was thrilled to attend the Hudson Valley Walk for PKD in Bedford Hills. What a wonderful place. The Walk was so well organized — thank you, Sam Friedlander, Heidi Cambareri, and many, many others — that everyone could relax and just have fun. Plenty of food came from Shop-Rite and Whole Foods. And as always at a PKD event, there was plenty of bottled water.
Of course we weren't there just to have fun – but to help cure PKD. And Hudson Valley certainly did its part, bringing in more than $60,000 by the day of the Walk – and still counting!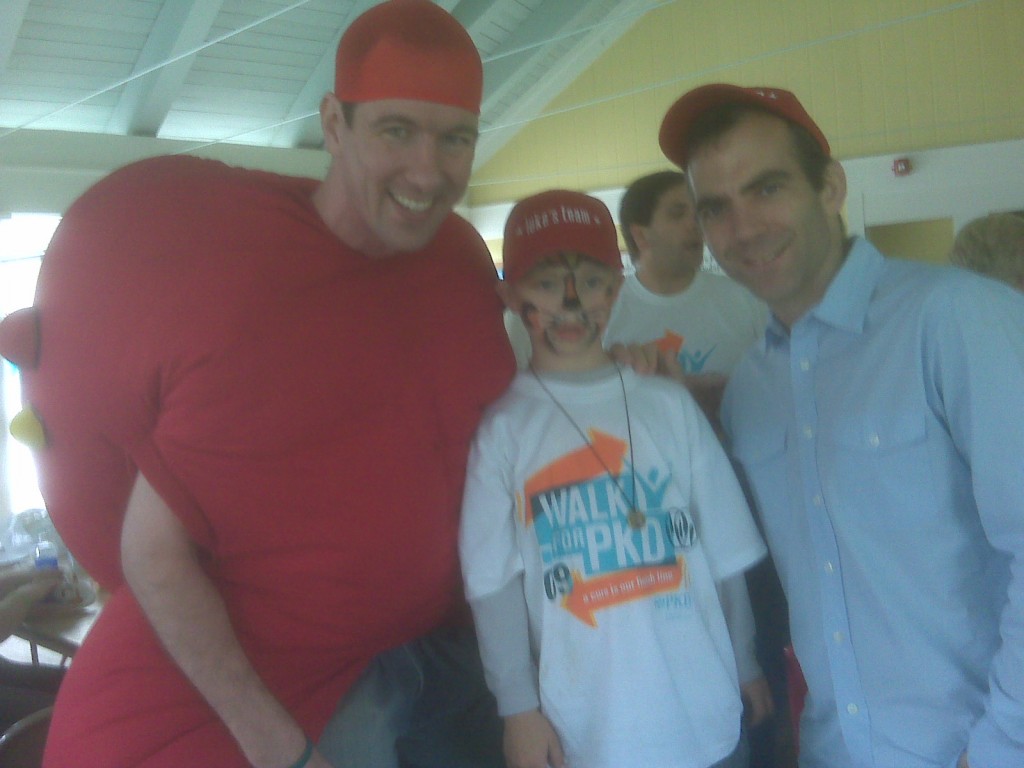 At center is Luke Sclater-Booth, a young boy dealing with ARPKD, the brutal recessive form of PKD. At right is Stuart, Luke's dad. Stuart donated a kidney to Luke a couple of years ago. Luke's team, led by his mom Kirsten, helped raise more than $9,000 for research.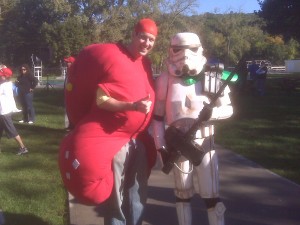 This Imperial Stormtrooper donated a kidney to a friend back in April. Did I feel jealous when some of the kids were more eager to talk to him than to me? You bet. Would I have made the same choice, if I was 10? You bet I would. Who doesn't love a stormtrooper?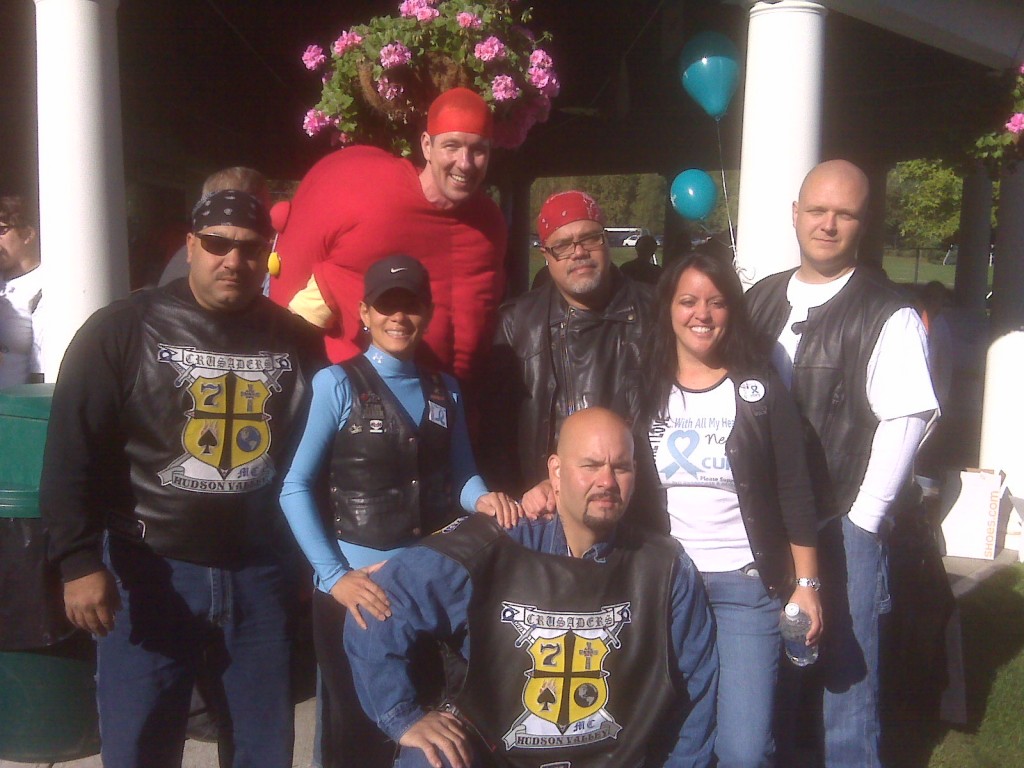 This motorcycle club came together to support one of their own: The woman in the white T-shirt. And in so doing, they made PKD, for just a few moments, seem cool.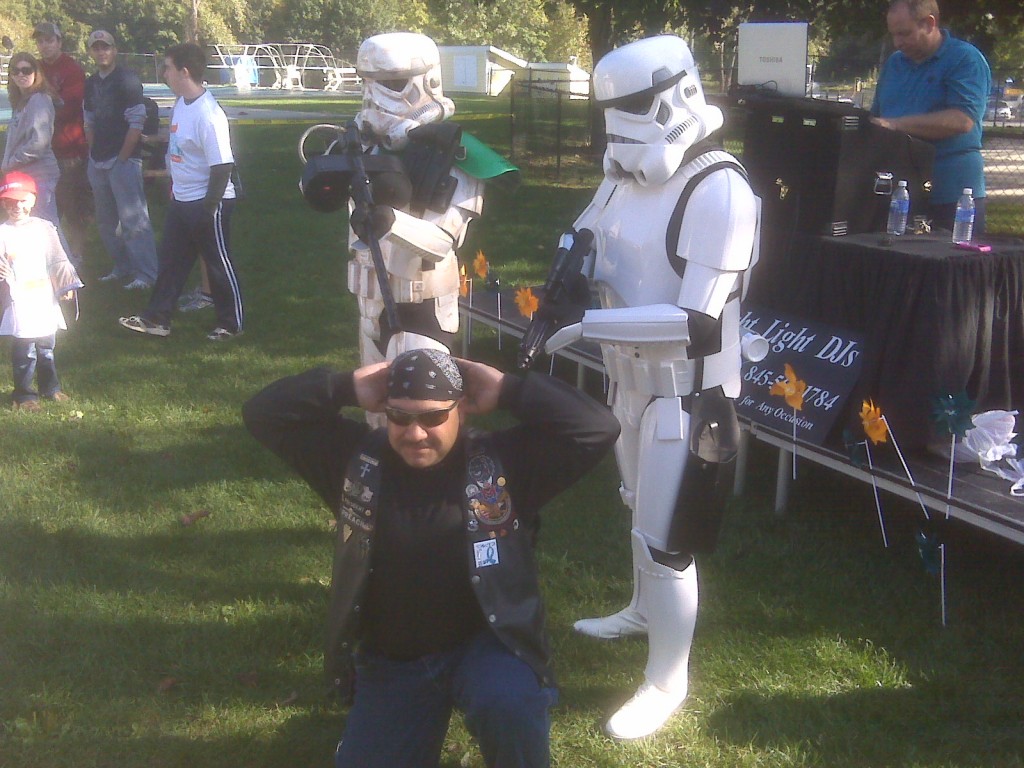 Even idyllic Bedford Hills, NY, is not exempt from profiling.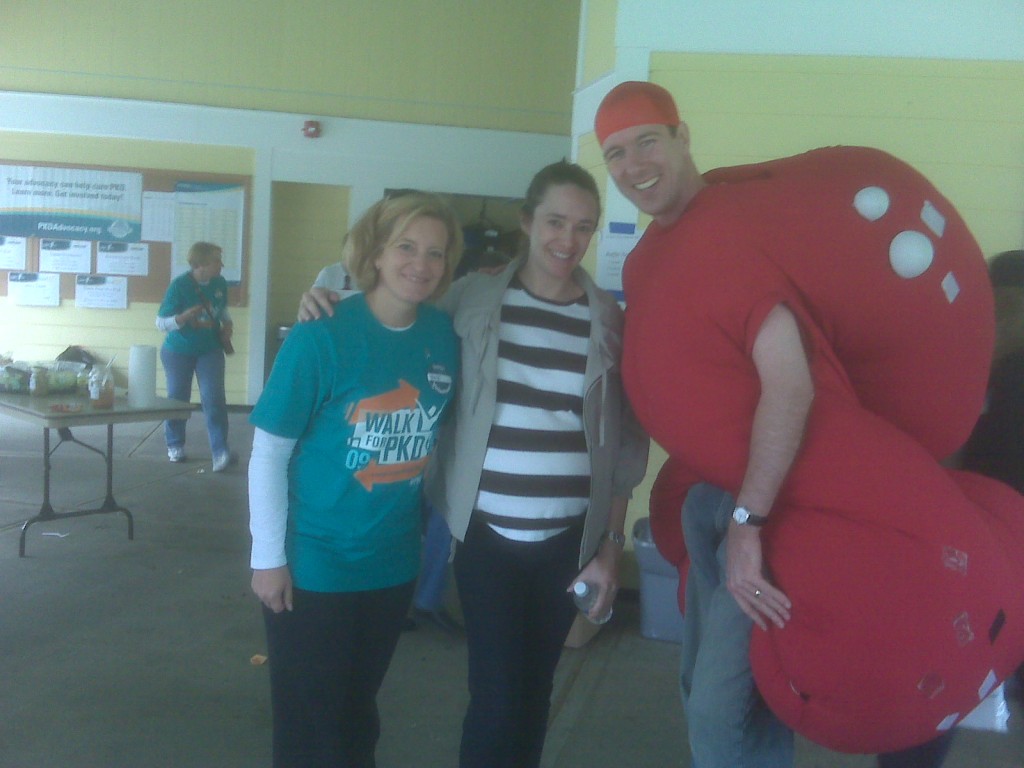 Heidi Cambareri, at left, put on the Hudson Valley Walk for five years before passing the torch this year. Heidi and my manager's wife, Victoria Brazell (center, great with child), are just two of the many wonderful people who came out to Walk for PKD. Thanks, everyone!! We'll see some of you in Manhattan on October 25th!  – Kenny